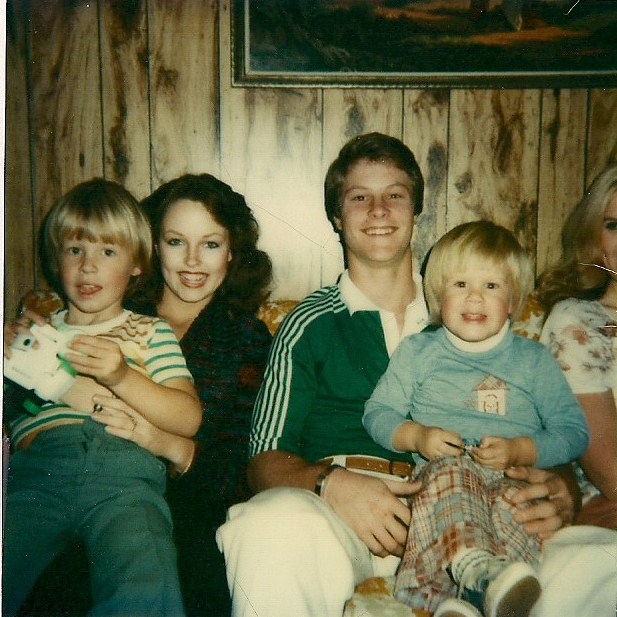 Costa Mesa, California
(December 1979)
My older cousins Debbie and John.
I'm Brian and in the picture I am sitting on Debbie's lap and my brother Scotty is sitting on John's lap.
Debbie and John are the children of my dad's older sister, Lynette (my aunt).
Debbie was a Hollywood actress throughout the 1980s.
Some of her TV appearances included guest spots on popular shows like Family Ties, T.J. Hooker and MacGyver.