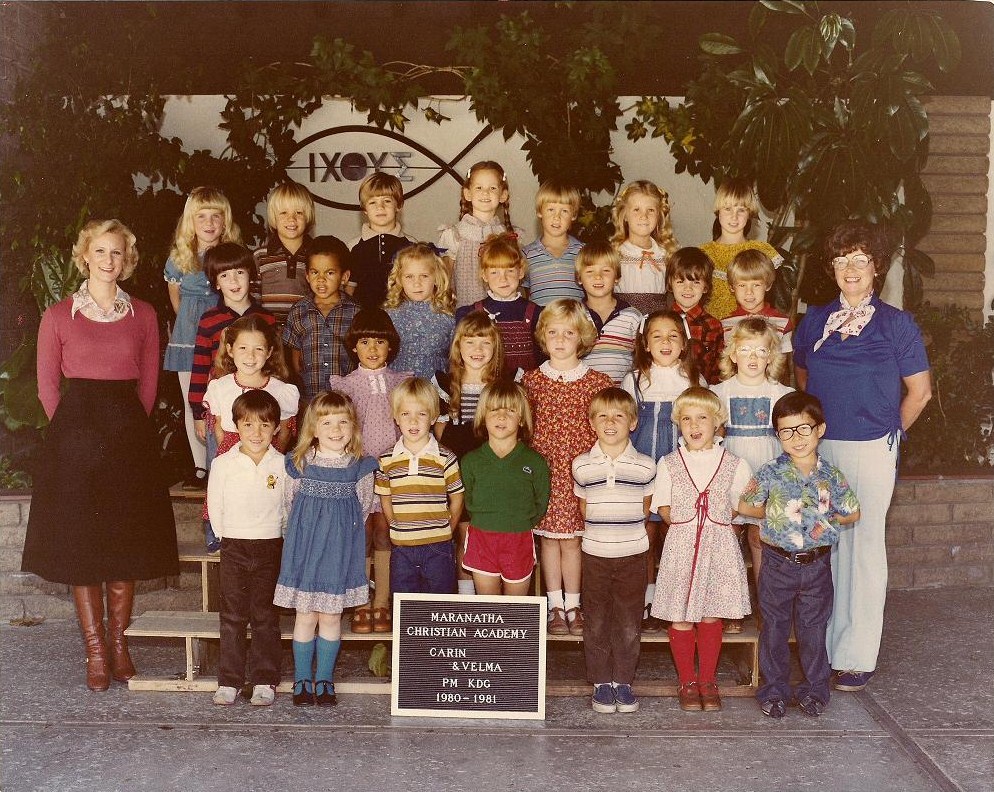 Maranatha Christian Academy (Santa Ana, California)
I'm the young lad in the very back row wearing the blue shirt with stripes on it. The girl to the left of me was a little taller than me. Her name was Sunshine. They made me stand next to her in order to humiliate me. Yeah, I knew even then how the system worked!


We were on a first name basis with my teachers. Miss Carin on the left and her assistant Mrs. Velma on the right.