---

It is with great sadness that I announce the passing of my older sister. On May 6, 2003, Kristy Karjala left this earth to be with the Lord Jesus. Though physically handicapped and unable to speak very many words Kristy was always a source of great joy and company and will be missed by all who knew her. I couldn't have asked for a more loving sister.


With Love,
Brian Karjala
On May 9, 2003 the Colorado Springs Gazette printed this tribute: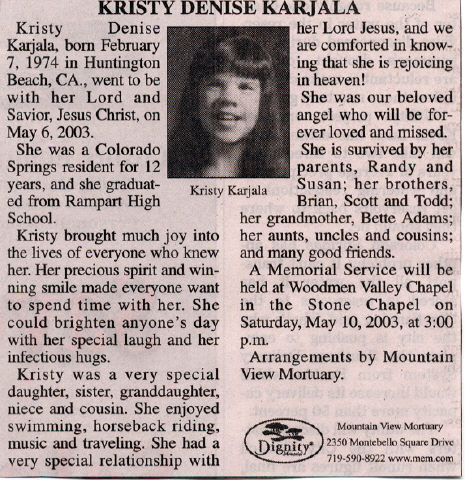 Grandmother Bette Adams passed away on Dec. 3, 2003.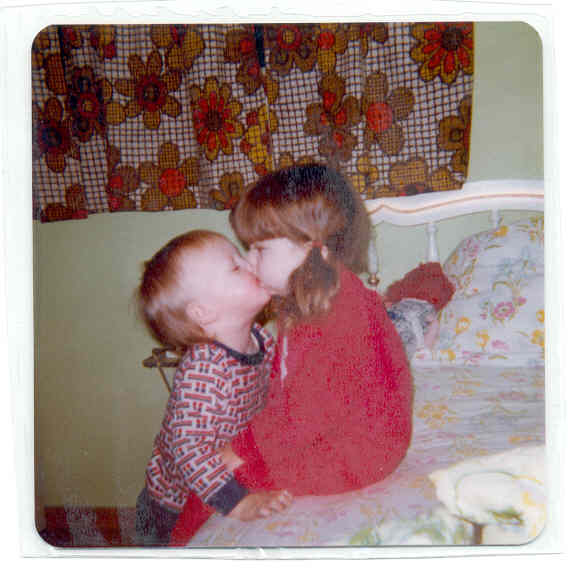 Brian and Kristy
Beaverton, Oregon (Feb. 1977)
Kristy Learns to Walk (YouTube)
---